Spelling Bee Quilt Along with Fat Quarter Shop
Welcome back to my second round of Spelling Bee Saturday with the Fat Quarter Shop! First you're hearing of it? Every Saturday, Fat Quarter Shop  showcases blocks from Lori Holt's  The Spelling Bee Book for #SpellingBeeSaturday. This jam packed, spiral-bound book contains complete instructions for 100 letter, number, punctuation and picture blocks in two sizes. There are also tons of pattern instructions, as well as the weekly dose of inspiration from the 40 bloggers sewing along.
Today I'm sharing the number "4" block, and I'm going to confess right off the bat that I didn't follow my plan on this one.
Originally, when I chose "4," I knew it would be perfect timing to create something fabulous for the 4th of July. A pillow. A table runnner. Maybe another mini wall hanging like I did for the letter "s" when I did this tutorial.
June even has Flag Day, which happens to be my hubby's birthday and this year it included a trip to the VA with my father-in-law where they had a tremendous show of flags. Pictures don't do it justice.
I kept associating that "4" block with patriotism.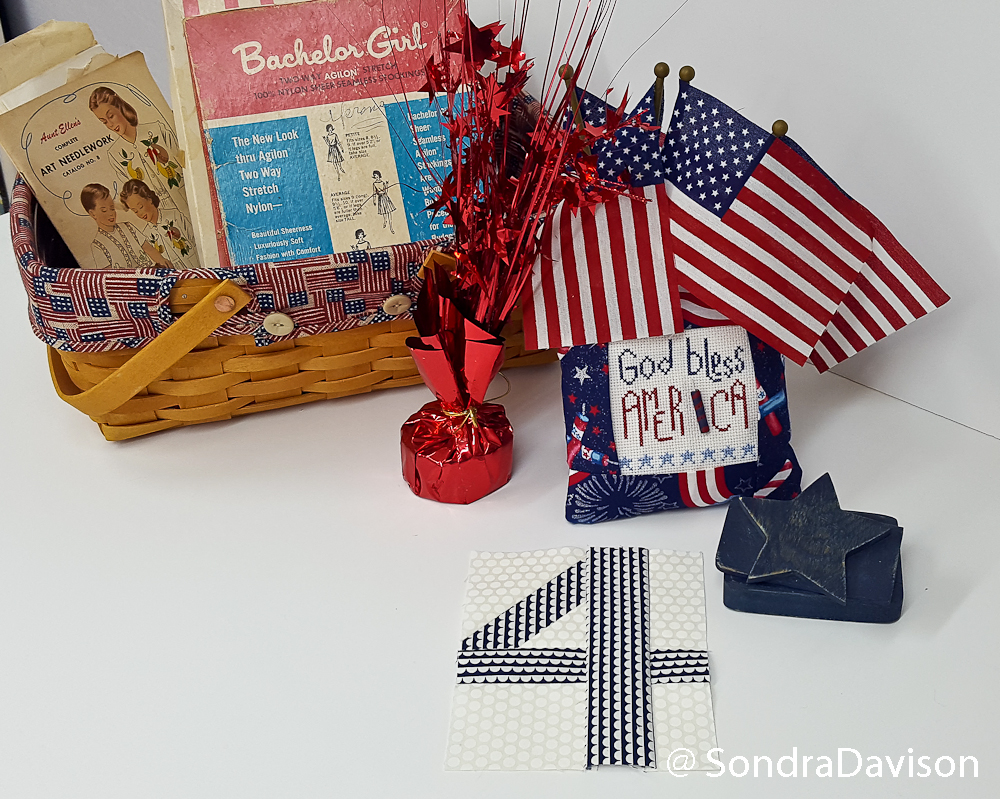 So, you're what happened to all those great ideas?  Well, this little guy happened. #BabyFinn
My nephew's first son. Soooooooo sweet.
And I think this is how he felt about table runners and wall hangings. Say what???
Or maybe it's how I felt when I got ready to work on my block, because Lori Holt has packed this book full of ideas that say "Make me! Make me!" Especially for little tykes. When I got my tub of scraps out and started looking at the book, I was suddenly getting ideas for a baby quilt. Maybe nine blocks on the front like shown here in the book and add the numbers 10 and 11 to the back….wouldn't this be great for photographing monthly pictures of Baby Finn his first year? And patriotism got bypassed for baby quilt ideas…
Today, I'm using Bonnie and Camille's Basic Fabrics for Moda. These scraps were left over from my 2017 Patchwork Quilt Along, and the Spelling Bee book is a great way to use up scraps!  The background is one of my favorites that I purchase by the bolt, Bonnie & Camille Basics Ruby Cream Bliss Dot.
I'm also thinking really hard about these flash cards….
Have you bought the book yet? You need it.   🙂
There are 40 quilting bloggers sewing along. Each week, two bloggers will share their Spelling Bee blocks with you! Be sure to visit each for details on what they did with their Spelling Bee blocks!
Spelling Bee Sew Along
Check out #SpellingBeeSaturday on Instagram to keep up with the fun and to share your Spelling Bee projects!