Happy Friday, everyone, and thanks for dropping by! Today, I get to share my Union Square quilt block, part of the Classic & Vintage series provided by the Fat Quarter Shop. Be sure to stop by the FQS Jolly Jabber blog to see the tutorial and video for this block!
I plan to make a pillow from my block, although I'm undecided if I'll use it on our bed or out on the patio, since we have a navy color theme in both areas. I also chose to do a scrappy version of this block.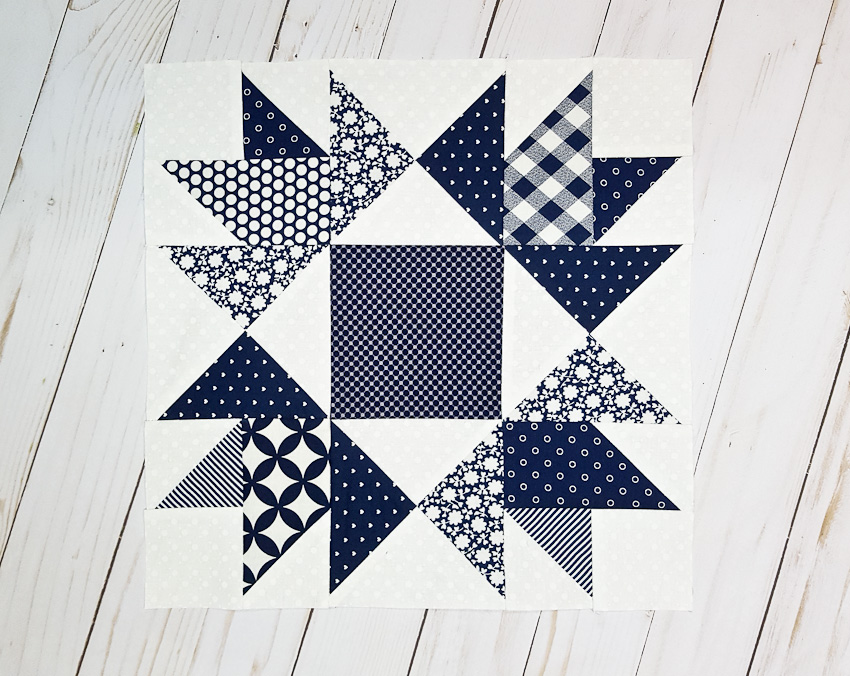 After I downloaded the free pattern, I made a few tweaks. The pattern instructs to cut a total of nine blocks from the Print Fabric, in a variety of sizes. To get my scrappy look, I used several different fabrics for my cuts, rather than the same fabric for all. From there, I followed the rest of the instructions.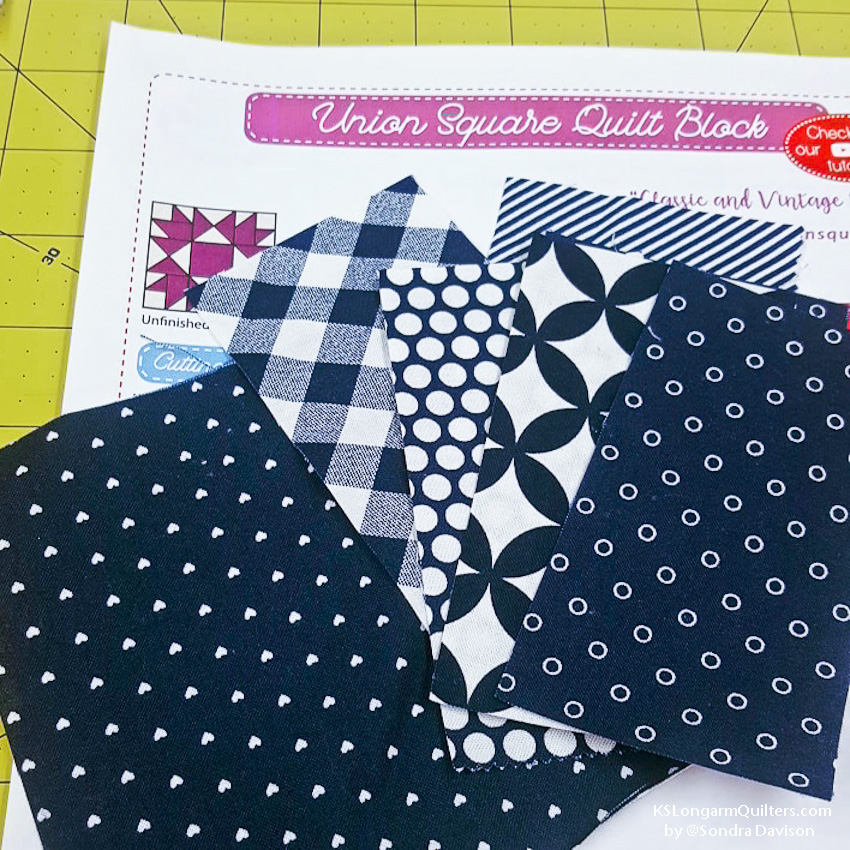 The block has an unfinished size of 12.5 inches. I'm still deciding what size pillow I want, but probably an 18-inch square. In that case, I'll add 3″ borders to each side to finish this and share the results when done.
Above is the quilt kit and pattern available from the FQS. Isn't it gorgeous?! If you'd like to make this one all the supplies are available at the Fat Quarter Shop (until they sell out)!
Including myself, there are 20 bloggers quilting along, and sharing their blocks. I'd love to see your version of the Union Square block or quilt using #UnionSquareQuilt and tag us (@fatquartershop and @sondradavison) so we can see and share your work!