Patchwork Quilt Along Big Block 12
Oh my gosh, we're on Mother's Own Big Block 12 of Fat Quarter Shop's Patchwork Quilt Along, the final month! Before I talk about my blocks, you need to know something that I am reeeeeeally excited about it. THIS excited!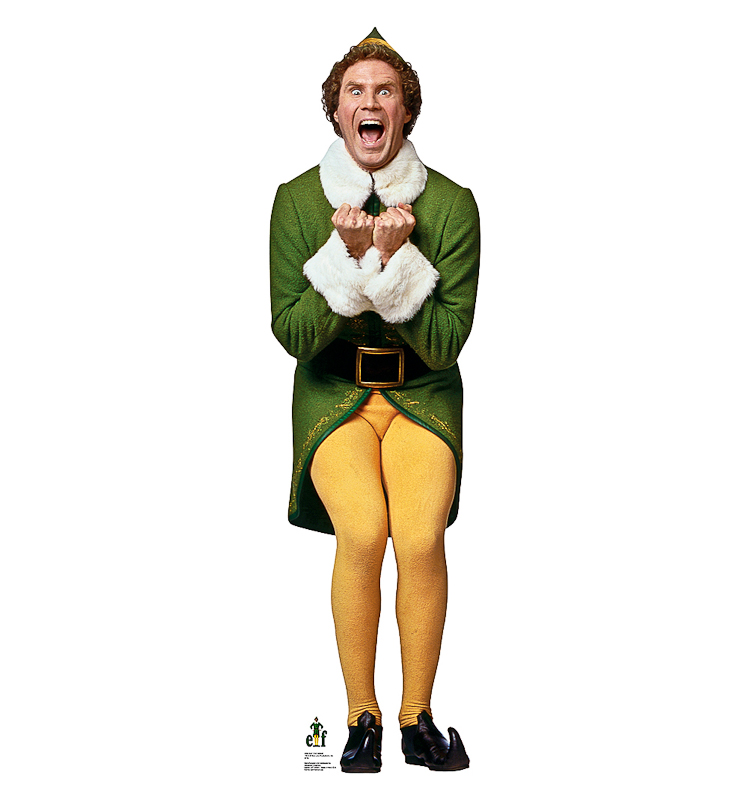 Fat

Quarter

Shop is

having

:

12 Days of Christmas sales and even though you may have missed the first few days, I consider today's sale to be one of my favorites.
The only reason I am putting this at the top of today's post is because this sale ends at 10am CST, so if you need to shop and it's not too late, run over there right now by clicking this link. Then come back. I'll wait. I already ordered an entire bolt of this Moda 9900-97,  the perfect background fabric.
So, are you back? Well, let's get to it!
My heart is breaking just a teensy bit as I share my final blocks. I love finishing a project, but I'll miss my fellow PWQAL members in the social groups and seeing their blocks each month. Hopefully, everyone will join the Clementine Quilt Along!
My Big Block 12 print fabric is from Bonnie & Camille's Scrumptious line for Moda Fabrics, long ago retired. I like Bonnie & Camille Basics White Bliss Dot background fabric so much that I ordered an entire bolt of it, too!
Wasn't it just yesterday I was announcing the Big Block version of this quilt and sharing a picture of Big Block 1? How could that have been 11 months ago?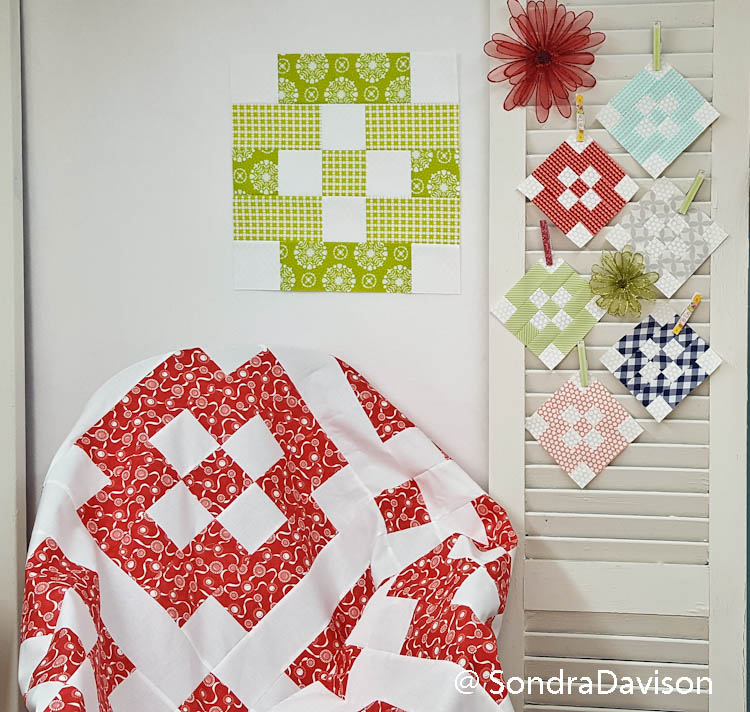 I should probably insert here, this won't be my final post for the Patchwork Quilt Along. For those of you who've been following the Big Blocks each month, I will have another post next week, providing you with the finishing measurements and photographs. There will be two options:
The red and white quilt shown above, which includes a single sashing and corner stones. It follows the style of FQS's PWQAL quilt, but with enlarged measurements to accommodate the Big Blocks.
A pieced sashing and corner stones, which I used on my Big Block quilt and will share next week. Technical difficulties, lost pictures, and  a new computer ordered in a frantic rush (but loving it and 2-day shipping), all played a part in this delay.
If you're wanting these instructions and fear you'll miss them, sign up for my newsletter to get an update next week.
Big Block 12
Here are this month's Big Block 12 instructions for Mother's Own! Click the PDF link underneath the picture to open and download your Big Block file to print.
Each month during 2017, Fat Quarter Shop will post a new free pattern and video tutorial for the Patchwork Quilt and encourage participants to donate to Make-A-Wish Central & South Texas in lieu of payments. Fat Quarter Shop and Moda Fabrics will each match up to $10,000 of the donations raised. (#awesome)  Learn more about it and how you can help here!
Check out the blogs every month of our quilty friends. Watch their process, and see what fun fabric collections they have selected!
*Psst! The designers of the quilt's fabrics – Bonnie & Camille – are sewing along, too! Fun!
Please share your progress and creations along with all of us on our Patchwork Facebook group. Post your blocks using #patchworkquiltalong on Facebook, Twitter, and Instagram.