Threadology QAL – Block 2
Happy Friday, my friends! We are already on block two, the Nine Patch, of Fat Quarter Shop's 2019 Threadology Quilt Along. Twice a month, I'll share with you the big and small blocks I am making for this gorgeous quilt.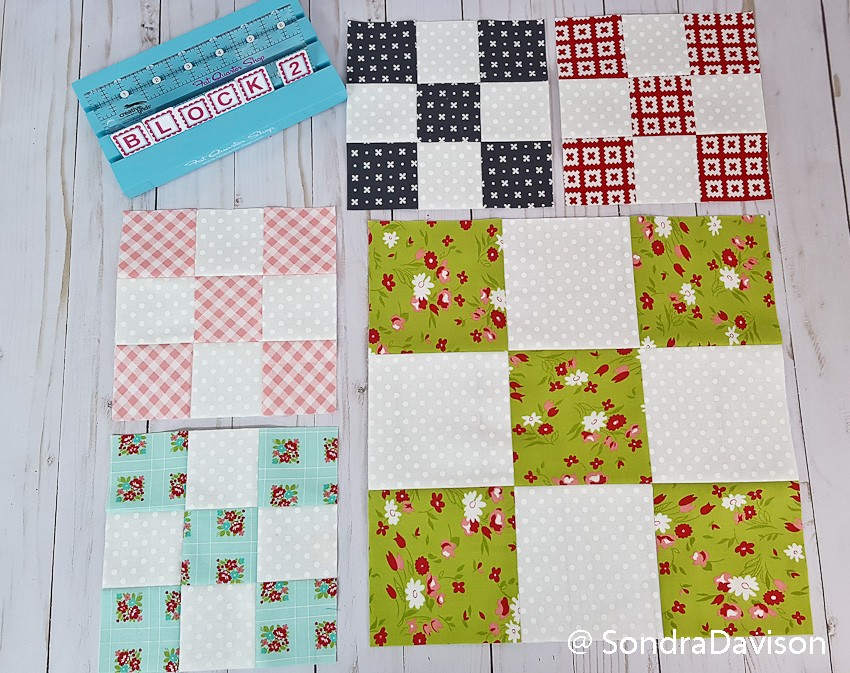 How do you organize your project?
I confess, my cutting table is usually a scary mess of multiple projects being worked simultaneously, but I do like to keep my block pieces organized.
I like to use design boards, so everything is handy. Although mine are homemade, Fat Quarter Shop offers ready made boards of numerous sizes, which is very helpful.
I like stack all the pieces for my small blocks on the same board, as shown above. I also like to stagger them on the board, especially smaller pieces.
When they are staggered, it makes it easier to pick them up one at a time.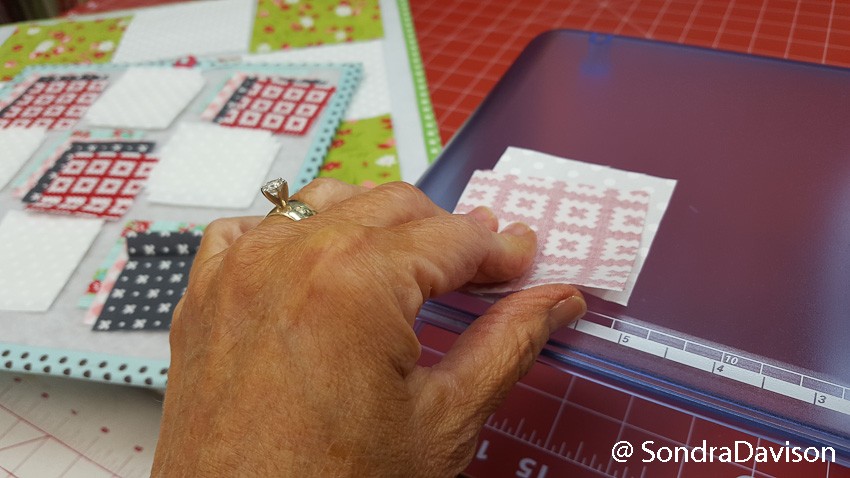 I don't normally pin simple shapes like this…just stack them together and sew.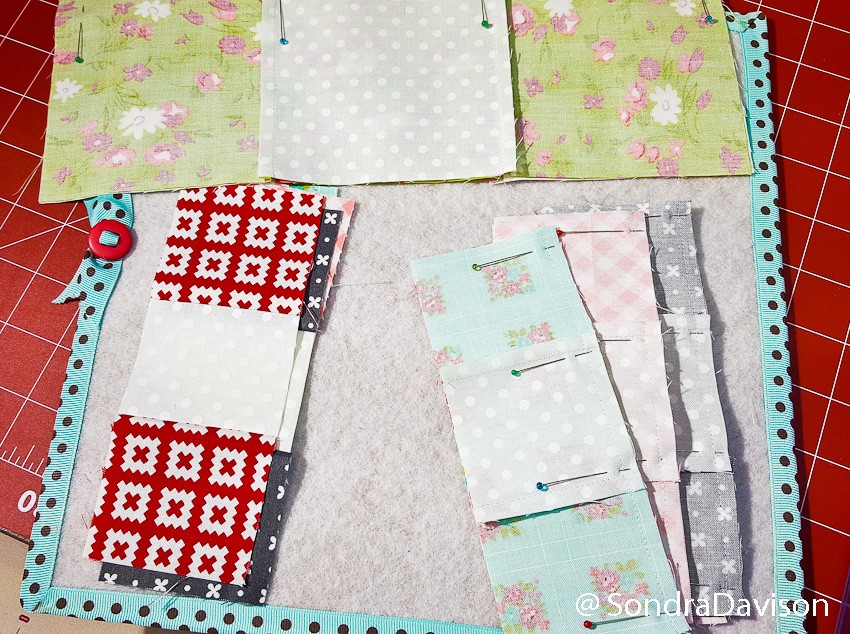 However, once my rows are assembled for a block, I'm BIG on pinning. Probably, too much (is there such a thing???)!
Ta-da!! Four small nine patch blocks done!
And a lovely, big block, as well!
Pepper still hasn't learned the "no cats in the studio" policy.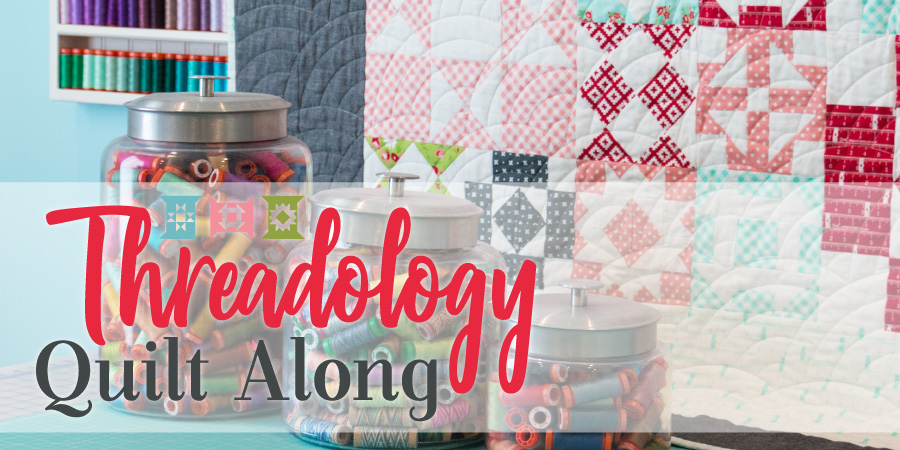 Just a reminder that this year's QAL benefits Make-A-Wish Central & South Texas. Fat Quarter Shop offers all of the patterns for free, but offers the opportunity to make a $5 donation per pattern download to support Make-A-Wish. All proceeds from the pattern downloads will be donated to Make-A-Wish Central & South Texas, with Moda Fabrics partnering along. To learn more about the cause you can view this Make-A-Wish video.

Be sure to follow the Threadology Quilt Along's web page which includes all patterns and video tutorials, Facebook, and Instagram! Join the Kimberly Stitch Squad Facebook Group to join thegroup of quilters who are also quilting along. And be sure to hashtag your Threadology Quilt progress with #makeawish and #threadologyquiltalong on Instagram so we can see and share your work!