Snapshots Quilt-Along Mini Quilt
I've had the most fun digging through my stash of fat quarters and scraps lately. This year, I decided to do some of my BOMs and QALs in miniature. I saw so many mini quilts being made last year that it created an itch that needed scratched. Here is my first block from Fat Quarter Shop's Snapshots Quilt-Along. After finishing, I ended up making a full size block, too. It was too cute and simple not to. I guess the full size version will either end up a gift or donation when finished.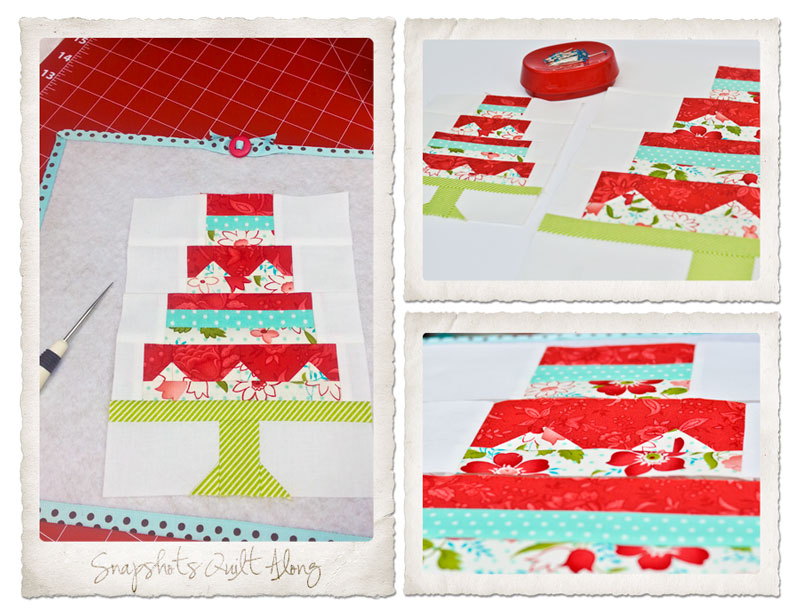 I adore this quilt; not just for the way it looks, but for the story behind the blocks. According to the Fat Quarter Shop, "Sew twelve novelty blocks that capture and celebrate moments of happiness in our lives. The Snapshots Quilt Along is a free quilt-along program throughout 2015. Each month, we will post free patterns for you to create the whole quilt."
"For the use of the patterns, we encourage you to donate to our Snapshots Quilt Along fundraising page benefitting St. Jude. To help advance cures and means of prevention for catastrophic pediatric diseases, Fat Quarter Shop and Moda Fabrics will match up to $10,000 of donations raised for this amazing cause. And, on top of that, we will auction our Snapshots Quilt Along Quilt at the end of the program, and 100% of the auction proceeds will go to our St. Jude campaign." Beautiful quilt. Beautiful cause.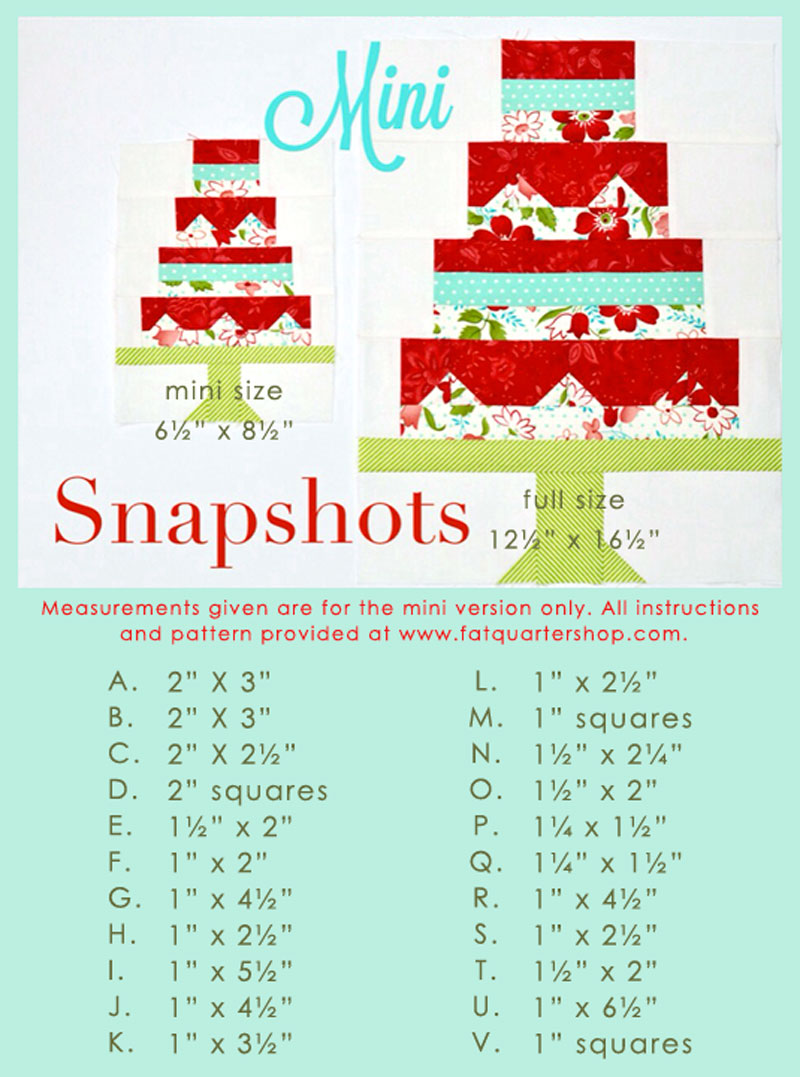 The first block was a breeze – big and small! Picking out fabrics to longer than the sewing. Each month I will provide the measurements I use for my MINI block. Anyone wanting to follow along will need to get the original block at Fat Quarter Shop Snapshots Quilt Along for the pattern and directions and substitute the cutting measurements. Please support Fat Quarter Shop and St. Jude Children's Hospital and start sewing!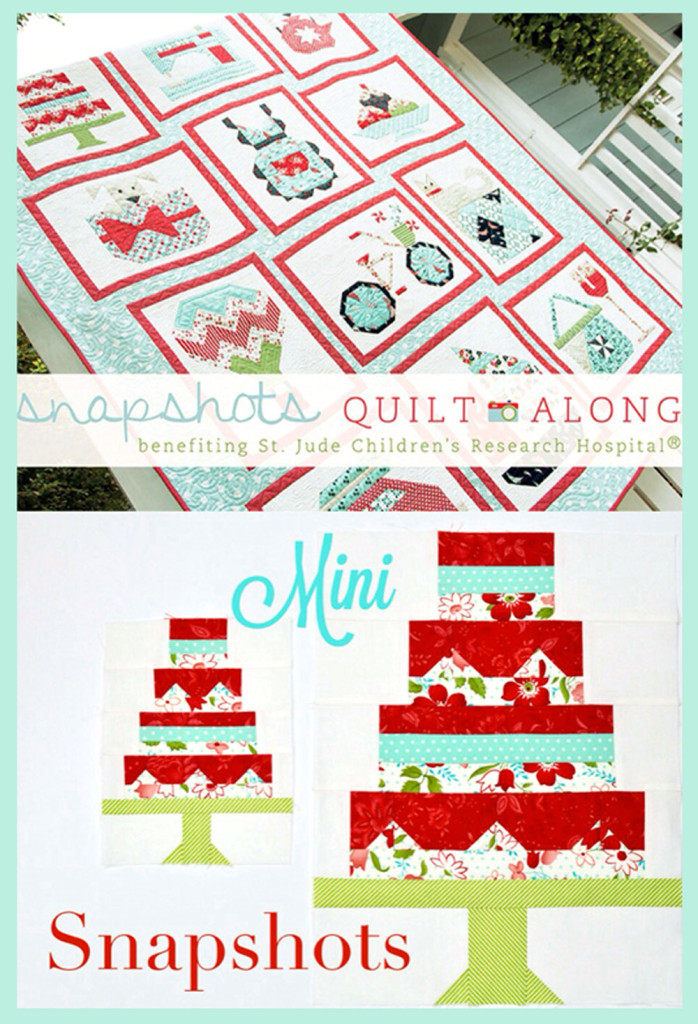 Check back next month to see my next Snapshot Mini and sign up for my newsletter to receive a reminder!