Snapshots Quilt-Along Mini Quilt Block 2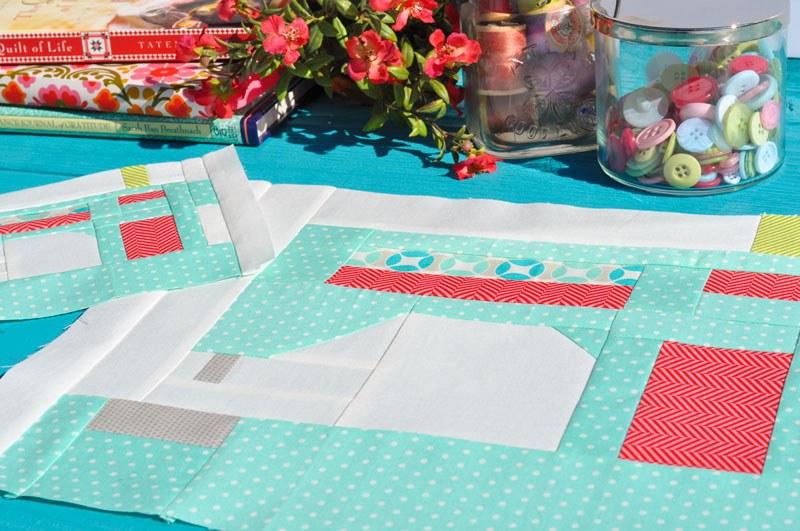 It's here, and I ♥ this block so much – so darn cute! I already have ideas for the big block to work into a single project this week, and I can't wait to get it finished and share. The mini block is adorable, and as usual the instructions were so clear that cutting and assembling both blocks took less than a couple hours. True story. I have the instagram photos here for proof; check the times.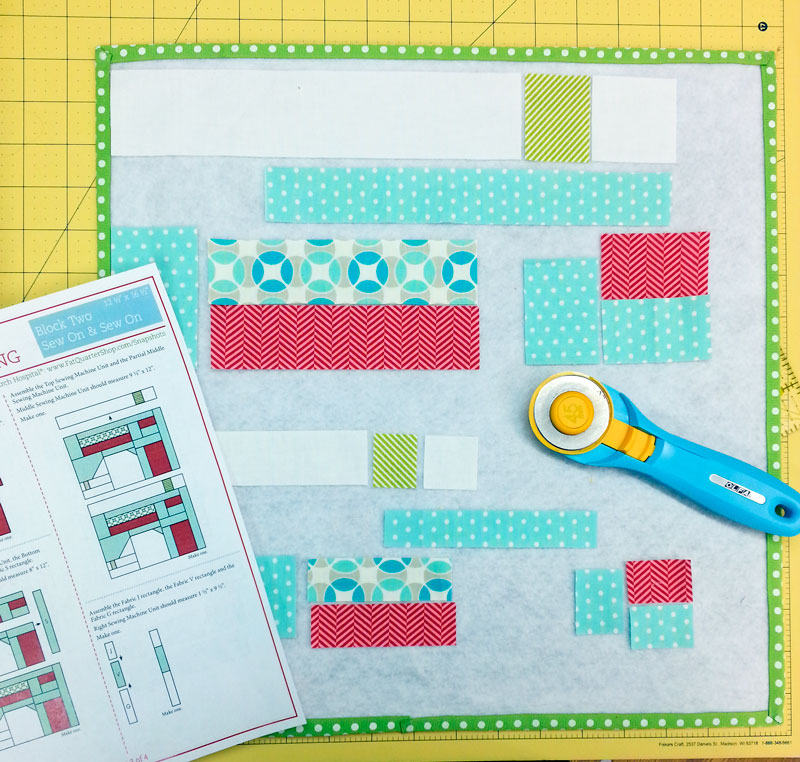 Looking at my pictures, I realize I forgot to take one of my preparation process, and I promise to do that next month. When so many pieces are involved, it's nice to work with a design board (one of my cardboard versions shown here), but what is even nicer is to have everything labeled….Yes, that would be the picture I forgot to take.  The Fat Quarter Shop writes patterns so clearly, numbering and lettering each piece. When I first saw their Alphabitties, I remember wondering why anyone would need those. HAH! These are so awesome! I had forgot about them until a member of our Snapshots Facebook group mentioned how smoothly her block went together using them. She is right! Love, love, love!
I don't know how I can stand waiting the entire year to finish this quilt, but it will be worth it. I have a pretty good idea where I will hang my mini Snapshots when finished. I wonder what all of you will be doing with yours?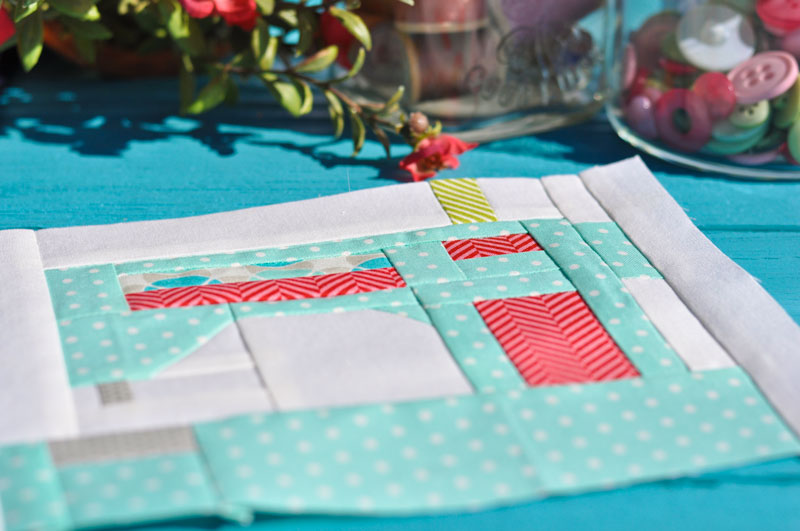 Can you see how small this block is? Look at the buttons next to it, to get an idea. It has 33 pieces in it! When you're assembling, even though some of the pieces are only ¾-inch wide, everything will fit, but if you're feeling like your block is getting bulky under those seams, feel free to trim a bit. There are no seam-allowance police. If there are, they didn't stop by my place at 2am when I was snipping away. I only had one time when I did this, and it was on page 2, when I was assembling fabric pieces K, 6 and I together.
And now, here are your measurements for Snapshot Quilt-Along Block 2 "Sew On & Sew On." Again, I want to thank the Fat Quarter Shop for providing such a lovely project that benefits the St. Jude Children's Research Hospital. They have already surpassed their original $10,000 goal and now are reaching to double that amount!