Snapshots Quilt-Along Mini Quilt Block 3
The line from Alice in Wonderland, "I'm late! I'm late," is running through my head, I feel much like the March Hare scurrying to finish photographs and measurements so you hopefully can have the afternoon to stitch your own version of this mini block. I'm so in love with this quilt. Small or big. The Fat Quarter Shop outdid itself on this quilt. You'll get tired of hearing me gush over it each month!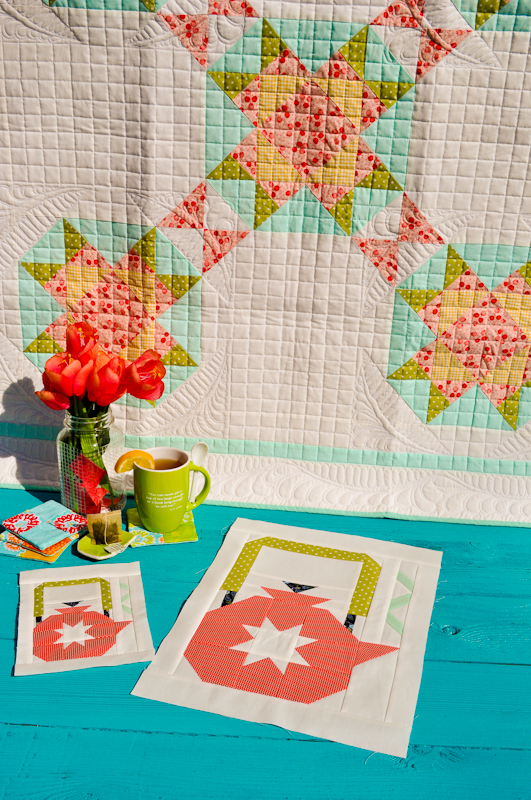 In keeping with the Alice in Wonderland theme running through my head, it seemed only fitting to brew a cup of tea to join my sweet kettle for our own little tea party!
And here are your measurements for this month! Enjoy!