Snapshots Quilt-Along Mini Block 7 Up, Up and Away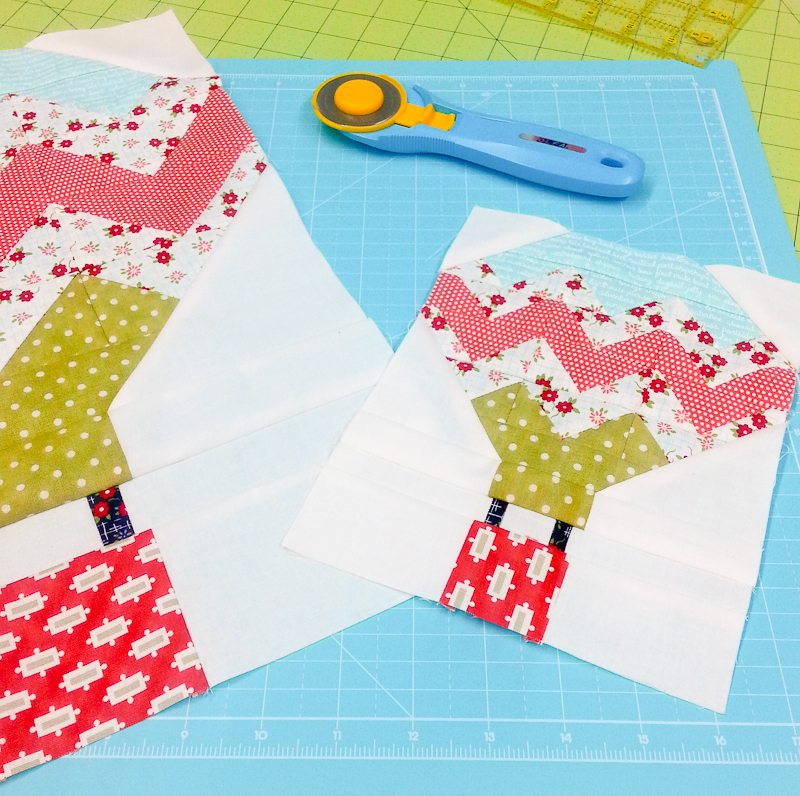 Welcome to the Snapshots Quilt-Along Mini Quilt Block 7. Every month the Fat Quarter Shop wows me with this adorable quilt. If you are just starting to follow along, you can get more information here about this free quilt-along. Also, if you need extra assistance, a video is offered each month showing step by step instructions for the full-size version, that you would then apply to this miniature version.
I have to say, this block surprised me. I don't have any particular affinity to hot air balloons. I've never been in one, it's not on my bucket list of things I want to do, so while I wasn't disliking the block, I just didn't have that warm, fuzzy feeling about it.
Until I started cutting and sewing. There's something magical about taking all those little bits and scraps of fabric and watching them form into something lovely right under you fingertips. Pure magic. And then it happens….I find myself loving a hot air balloon, even if it's in quilt block form, rather than reality. Still haven't added the real thing to my bucket list, but I'm glad I made the block.
Just a quick note for anyone making the mini. When you reach Page 3 of your instructions, bottom of Column 1, assembling Blocks E, F and J, you will need to trim your seam allowances to one-eighth (⅛) inch. Can't wait to see your blocks!