Perfect 10 Sampler Quilt Along – Week 3
I am back for Week 3 of the Fat Quarter Shop's Perfect 10 Sampler Quilt Along, and today we have the Coffee and Cookie Dough blocks!
First things first. If you have a sweet tooth, these block titles are KILLERS for a diet! When I finished these blocks, I made a big batch of chocolate chip cookies.  True confession, I always sample the dough (it's the best part)!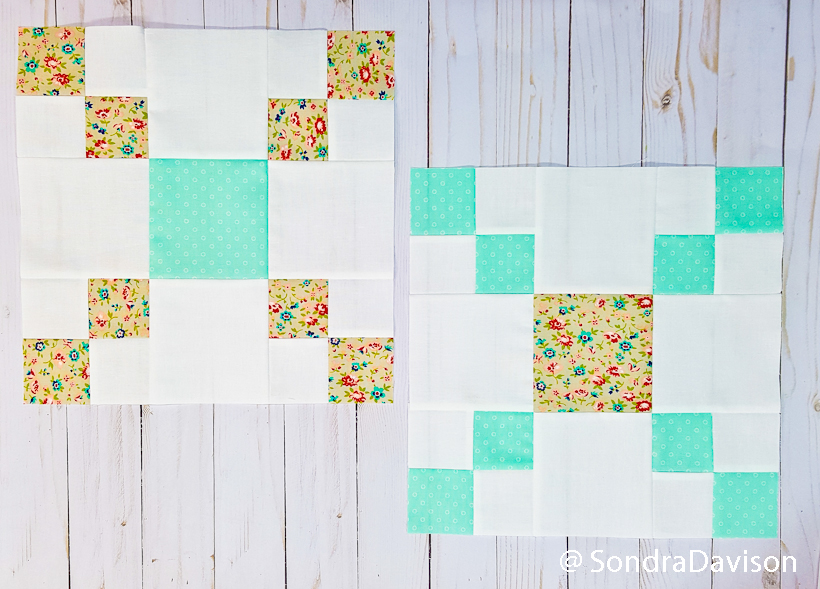 As always, everything went together so smoothly. We made two Coffee blocks this week.
Only one Cookie Dough Block was required, but I consumed enough cookie dough afterwards to make up for it. 🙂
And that brings our block total to eight this week!! Woohoo! Next week, we're nearly halfway done, but if you haven't started you still have plenty of time to catch up. Just click on over to the Fat Quarter Shop and check things out.
Resources for the Perfect 10 QAL
Who's Quilting Along
Let us see your Perfect 10 Sampler blocks  on Instagram or Facebook using #FQSPerfect10 ! Here's our schedule for the next several weeks. I hope you'll join us!
October 9, 2018 – Banana Block and Birthday Cake Block
​October 16, 2018 – Buttered Pecan Block and Coconut Block
​October 23 – Coffee Block and Cookie Dough Block
​October 30 – Cookies 'n Cream Bock and Cotton Candy Block
November 6 – Dutch Chocolate Block and French Vanilla Block
November 13 – Lemon Sorbet Block and Mint Chocolate Chip Block
November 27 – Neapolitan Block and Peaches 'n Cream Block
December 4 – Rainbow Sherbet Block and Rocky Road Block