Perfect 10 Sampler Quilt Along – Week 4
It's Tuesday, and that means it's time again for Fat Quarter Shop's Perfect 10 Sampler Quilt Along, Week 4! This week we're feasting on Cookies 'n Cream, as well as Cotton Candy.
When I started the Cookies & Cream block, I was really thinking ice cream.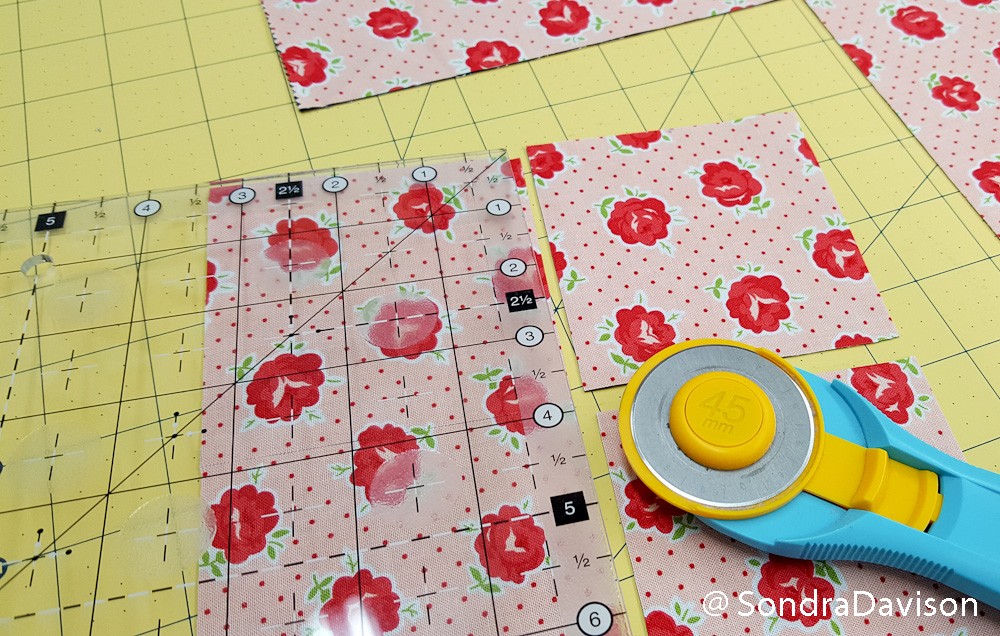 Then as the block progressed my thoughts turned to cookies and milk. Cookies and a cappuccino. Cookies and….baking cookies! I love to bake, particularly cookies, which is a real hardship for someone totally addicted to sweets but trying to avoid them. Cookies are the kryptonite to my diet super powers. #marvelherosgeek
Monster Cookies are a favorite in our house, a "how-many-extra-calories-can-we-add" kind of cookie. We cheat when making these, however.
Rather than following a recipe, we buy prepackaged mixes of oatmeal, chocolate chip and peanut butter cookies, add all the required ingredients into the mixer along with a bag of M&Ms and….ta-da!!  Pure, spoon-licking heaven.
Luckily, I was able to curb the baking urge (and not self sabotage my diet) and moved on to the Cotton Candy block.
Both blocks went together without mishap, and I had no need to rip and re-sew this week. That's always a bonus as far as I'm concerned!
Our block total is now TEN!!  The design wall is filling up quickly! If you haven't started you can still catch up. Just click on over to the Fat Quarter Shop to discover how to quilt along.
Resources for the Perfect 10 QAL
Who's Quilting Along
Let us see your Perfect 10 Sampler blocks  on Instagram or Facebook using #FQSPerfect10 ! Here's our schedule for the next several weeks. I hope you'll join us!
October 9, 2018 – Banana Block and Birthday Cake Block
​October 16, 2018 – Buttered Pecan Block and Coconut Block
​October 23 – Coffee Block and Cookie Dough Block
​October 30 – Cookies 'n Cream Bock and Cotton Candy Block
November 6 – Dutch Chocolate Block and French Vanilla Block
November 13 – Lemon Sorbet Block and Mint Chocolate Chip Block
November 27 – Neapolitan Block and Peaches 'n Cream Block
December 4 – Rainbow Sherbet Block and Rocky Road Block