Introducing Fat Quarter Placemat I pattern
I'm looking at the calendar and wondering where the heck did January go? A lot of mine was spent making placemats – lots of placemats! And writing a new pattern, so I could share them with you! I've been a table runner gal for so long, this was new for me, and I am so in love with these, I don't know if I can go back to table runners. Just kidding, but the placemats are a lot of fun. They are fast, but everything I design has to be that way. I know I'm not the only quilter out there that, once started on a project, I'm already itching to start the next one, so the current one had better be quick or it may end up in the UFO pile.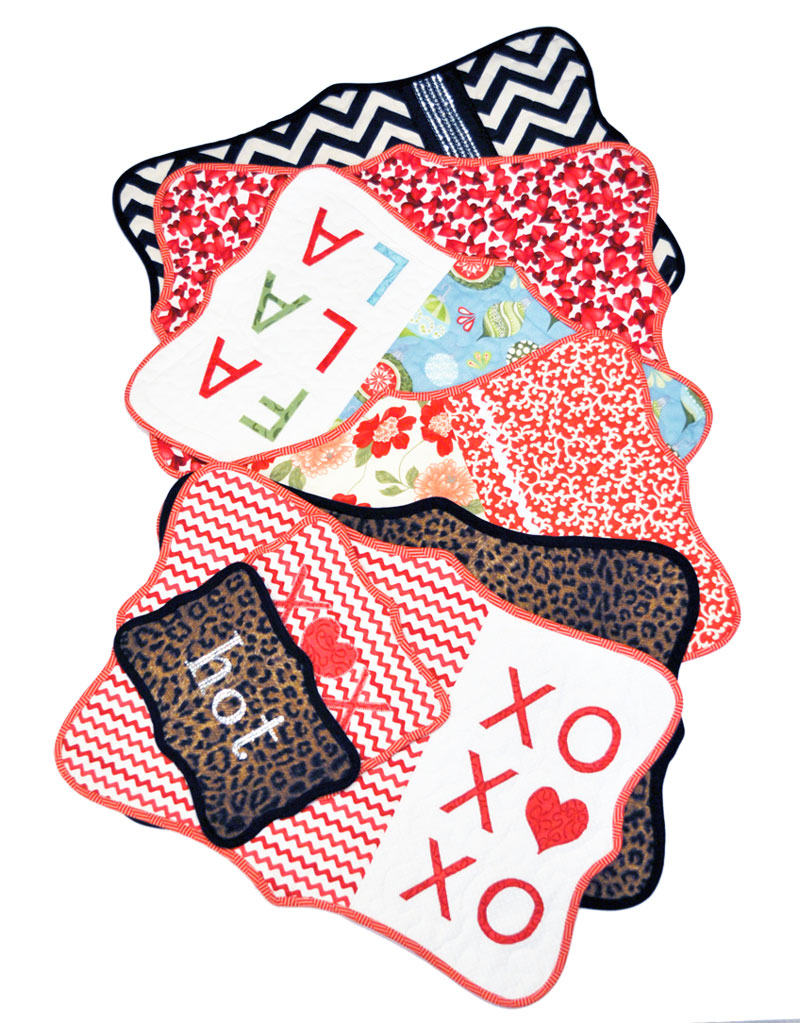 Each placemat is made with a couple fat quarters and the shape is so fun! I know I'm a teensy bit early, but I've already put the Valentine mats on our table. Originally, I made the smaller version to use for hotpads, but the size was so nice they became mug rugs at our house to hold a cup of latte and a small plate. These are now available for order here by mail or download, so get one and let me see your pictures when you're finished. #fatquarterplacemat !!