Globetrotting blocks and Pat Sloan radio show
I wanted to pop in and give a quick update on works in progress around here. I have my Globetrotting blocks completed and thought I would share them. I think I'm having a blue fetish these days so I've dug out all kinds of scraps to use on this, and even now I'm not sure of the direction it will end up taking, if it will stay strictly blues and white, or perhaps some tan shades will work their way in. Still undecided.  If you're not aware of the free Globetrotting block of the month, you can read more about it here.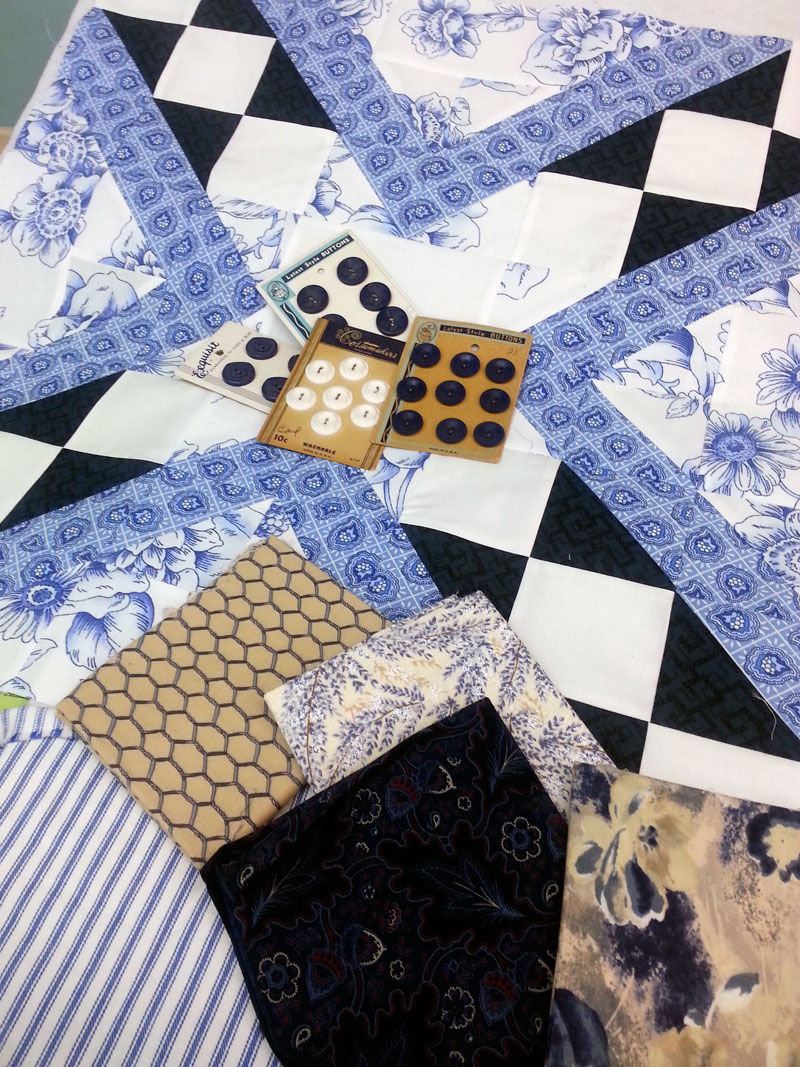 Here's just a sampling of my fixation with blue, lately, with photos taken from my cell phone! Napkins, dinnerware, paper products, buttons….!
Just a reminder that I will be on Pat Sloan's radio program this afternoon – getting nervous, so wish me luck! You can read more about it here if you missed it last week.