Free Quilting Supplies and How I Get Them
How I save money, maintain a quilt budget or get free quilting supplies isn't my normal type blog post, but I'm tellin' ya, maybe it should be. I'm by no means a tightwad, but I am a savvy consumer.
We're big Dave Ramsey fans in this household and like Dave, we assign every dollar to a given spot: charity, savings, bills and, most importantly, my quilt stuff. I gotta have me some quilt stuff. Like an addict, I need a regular fix. Recently I went shopping and quilting clips were on my list.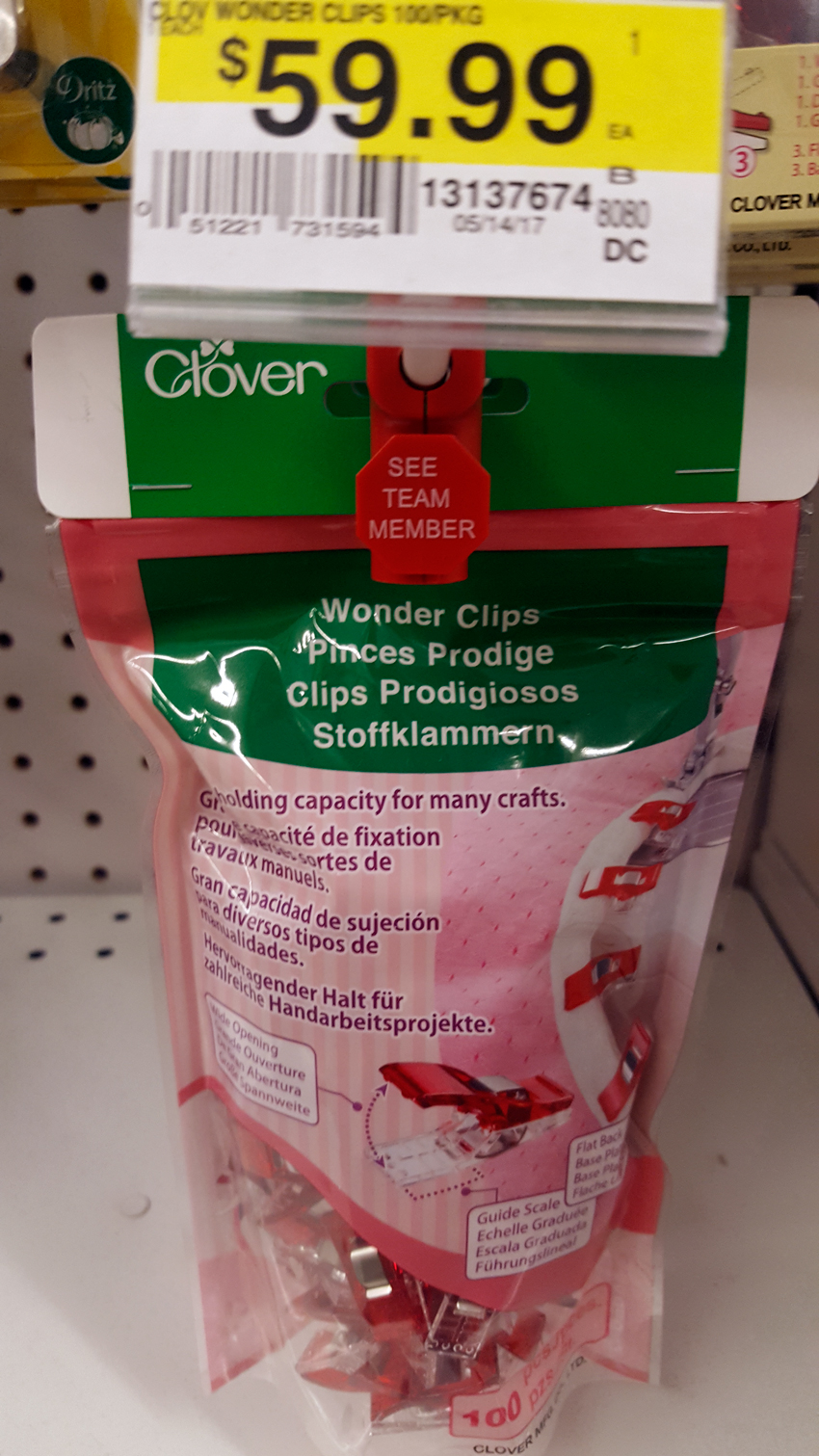 Talk about sticker shock, not to mention they were LOCKED with a SEE TEAM MEMBER sign. Seriously?
The store was full, and I'd already spent ages waiting my turn to get 15 yards of 90″ wide batting cut. I only tell you the size and amount so you will understand why I didn't want to lug that humongous roll of batting around the store looking for someone to unlock the clips. Did I mention they were having a sale (the only reason I was there) and it was really crowded? I left without the clips.
Lovely shopping trip, and I didn't have to carry a thing! I'm an avid Amazon shopper. We use Amazon Prime. A lot. I purchased these Easesec Sewing Clips and love them.
The Easesec brand has been every bit as good as the name brand. Here I show the Clover Clips (red) that I already had at home side by side with the new quilt clips. I love the variety of colors included, as well. Size and strength has appeared equal between the two brands.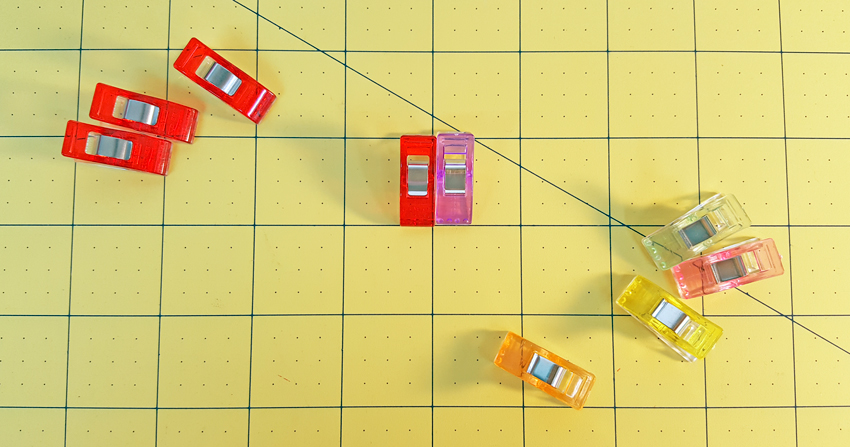 So where is the $50+ free quilting supplies?
In the savings. Instead of spending all your money on one or two items, being consumer savvy allows you to buy a lot of additional items for the same amount. That's just like free stuff in my book. In this instance, buying no name clips instead of the name brand clips saved:
$45 on the product (technically $135 if I had purchased an equal amount)
$1.50 additional savings (there is a 10% coupon currently available)
$4.70 tax (this particular purchase wasn't taxed)
$3 gas (not making another trip to town)
So, I would consider the following items examples of my "free quilting supplies" when  figuring the savings.
Above are the contents of one of Fat Quarter Shop's Sew Sampler Boxes (which I'm crazy nuts about and used one of them several times throughout my Patchwork Quilt Along Big Blocks). With shipping and tax, they run about $30. The money I didn't spend purchasing name brand clips allows me easily to stay within budget and still buy the Easesec clips, a Sew Sampler Box and probably a couple of these lattes, as well, lol!
Hopefully you'll discover something new and wonderfully quilty if you take an online shopping excursion. If so,  I hope you'll share it back here in the comments.