Crossroads Quilt Along Mini Quilt Friendship Block
I'm sure many are wondering where I've been this past month, especially if you've been waiting on the measurements for the Crossroads Quilt Along Mini Friendship Block. I would love to say I've been deep in the confines of my sewing room, working my out from under a pile of fabric and finishing UFOs by the basketful, but it would be a fib.
At the moment, I'm several states away from home sweet home, sitting in my hotel room, making my first attempt to write a blog post from my iPad, rather than my computer. In truth, I should say second attempt (grrrr). Somehow my first draft entirely disappeared, so I'm starting anew.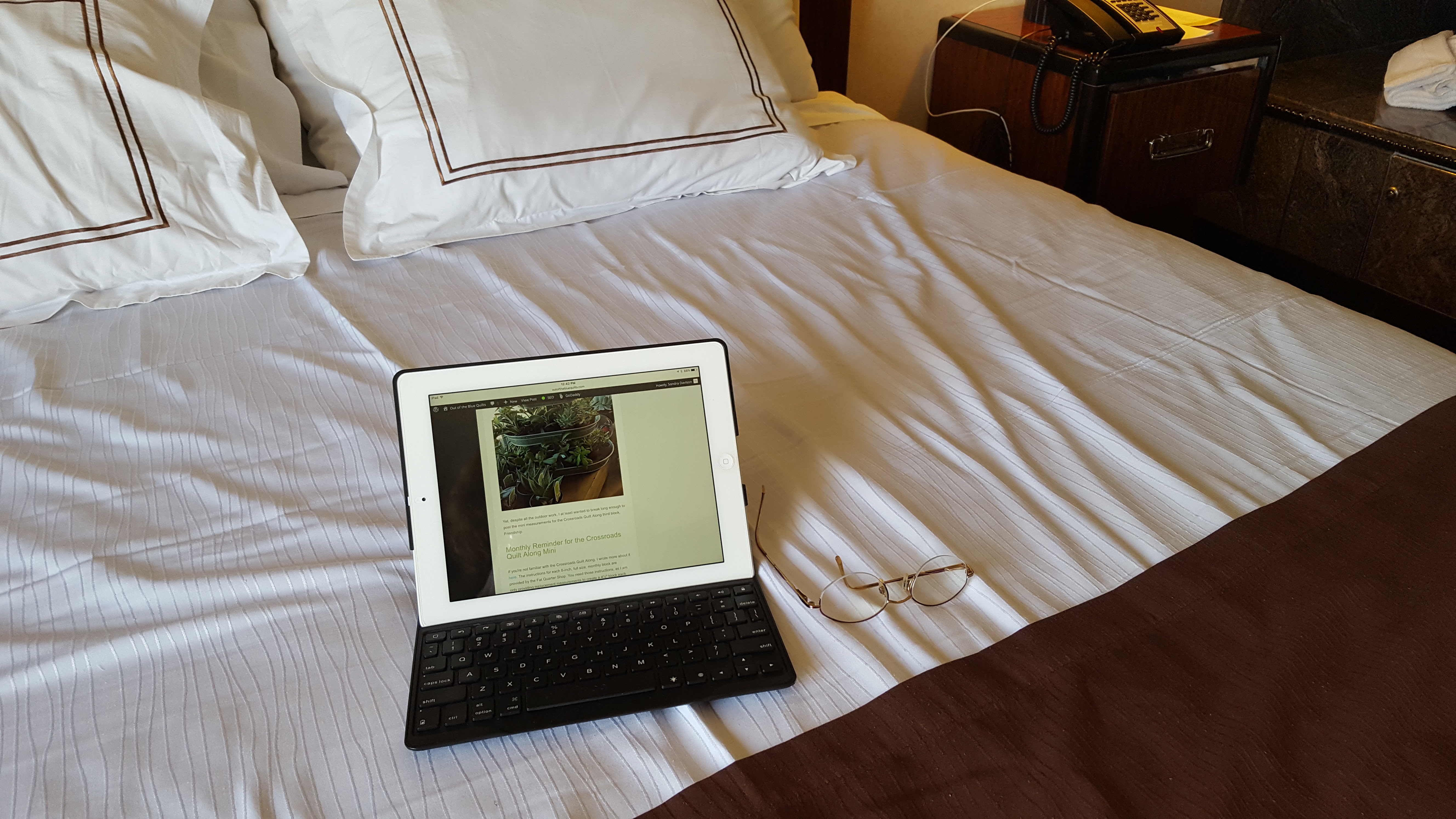 So what have I been doing instead of sewing lately? It's involved a lot of this…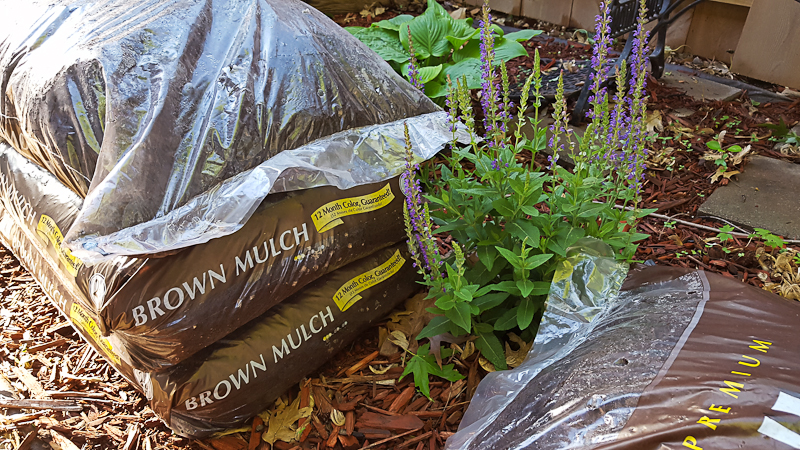 …being moved to bare areas like this….
….to freshen things up. Like this.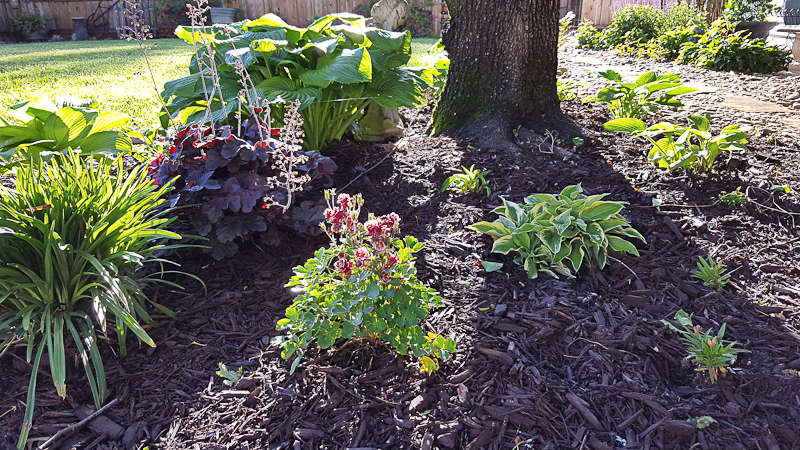 The month has also included several stops at garden centers for products and inspiration.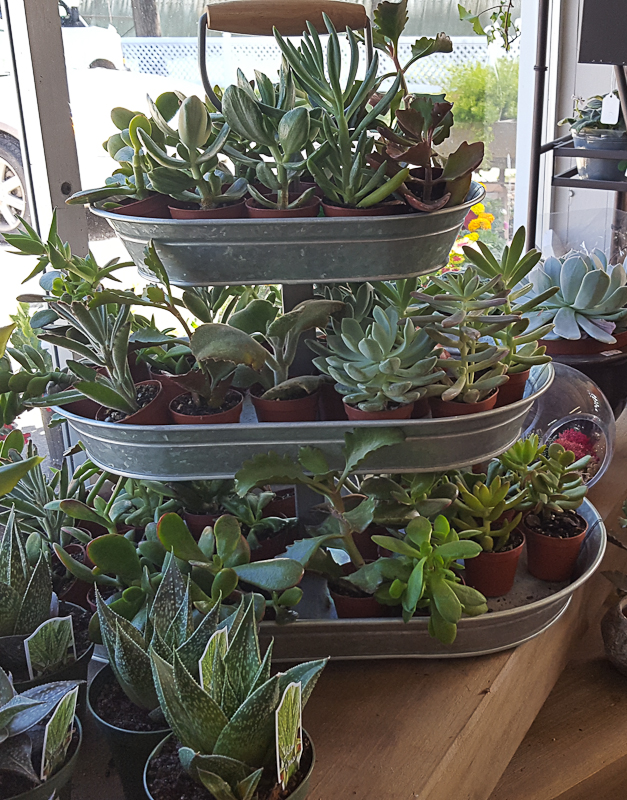 (love me some sedum and any kind of metal container)
Despite all the distractions, sewing did get done, as well as Block 3, Friendship, of the Crossroads Quilt Along Mini. I'll be home soon, and if you check back Sunday evening I might just surprise everyone with a timely post of Block 4! Happy sewing!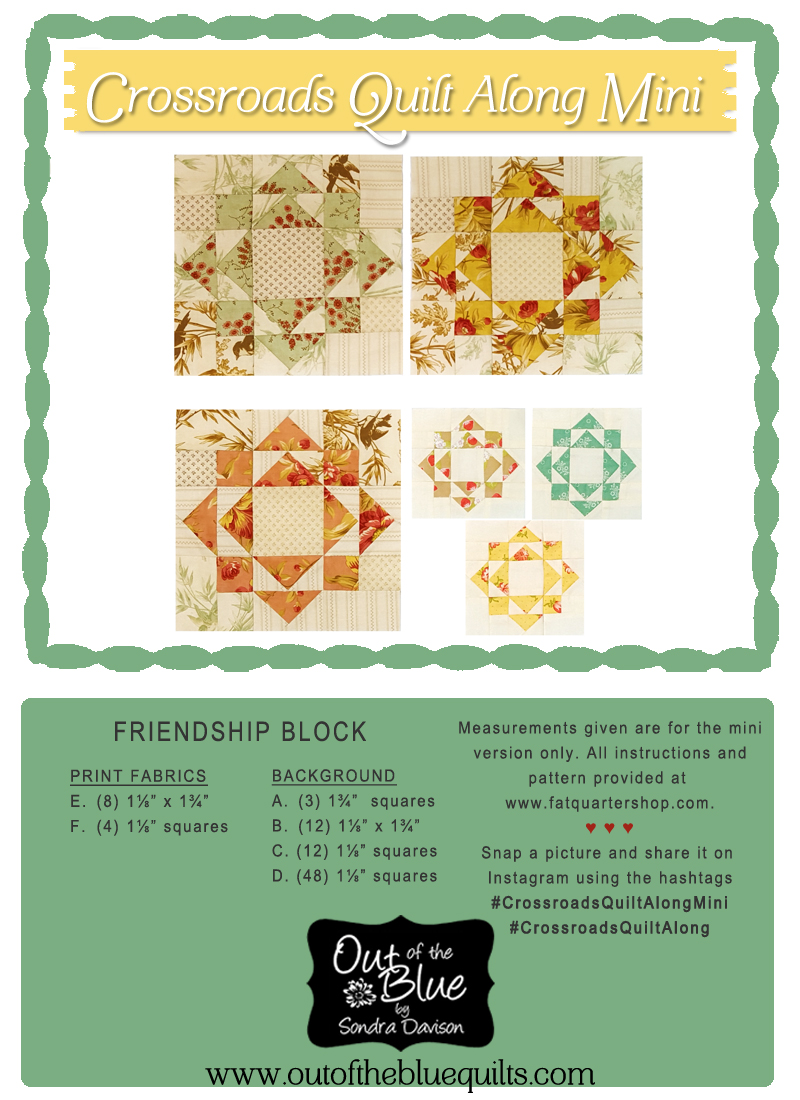 Monthly Reminder for the Crossroads Quilt Along Mini
If you're not familiar with the Crossroads Quilt Along, I wrote more about it here. The instructions for each 8-inch, full size, monthly block are provided by the Fat Quarter Shop. You need those instructions, as I am only providing replacement measurements to create a 4¼" block each month. Share your progress and creations with us on Crossroads Facebook group. Post your blocks using #crossroadsquiltalong and #crossroadsquiltalongmini on Facebook, Twitter, and Instagram.