Threadology QAL – Block 4
Happy Friday, friends, and welcome to block four, Churn Dash, of Fat Quarter Shop's 2019 Threadology Quilt Along. Normally, I try to share a short cut or technique for each block, but honestly, they don't get much simpler than the churn dash block! Love it!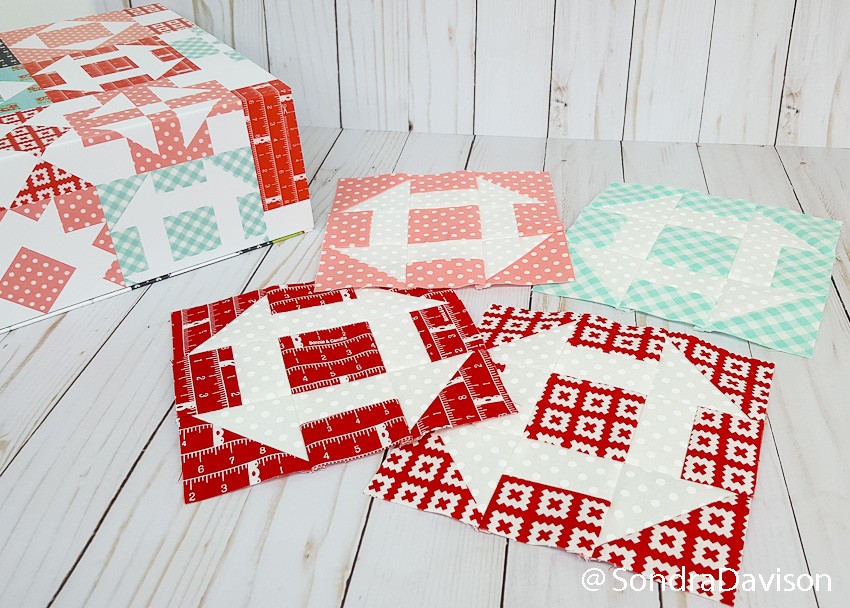 Clean and Simple (the work space)
If I had any tip to share this month, it merely would be: keep it clean, simple, organized. I'm not talking about the entire house or even the sewing room as a whole, but keep the process streamlined. Maybe it's from years of working in a factory, managing quality control, but I think if your actual project and work space are in order when starting a project, things go more smoothly and a lot quicker.
And that's my big advice for the day, lol! Here are my Churn Dash pictures, but scroll to the bottom for a bit more news.
I was loving my large block and the "cross stitch" print, as I like to think of it. It had a vintage feel to it, and had me digging through some of my grandma's hand-me-down notions.
Even with four small blocks to make, they are so fast!
I think I'd enjoy doing an entire quilt of big, scrappy churn dash blocks.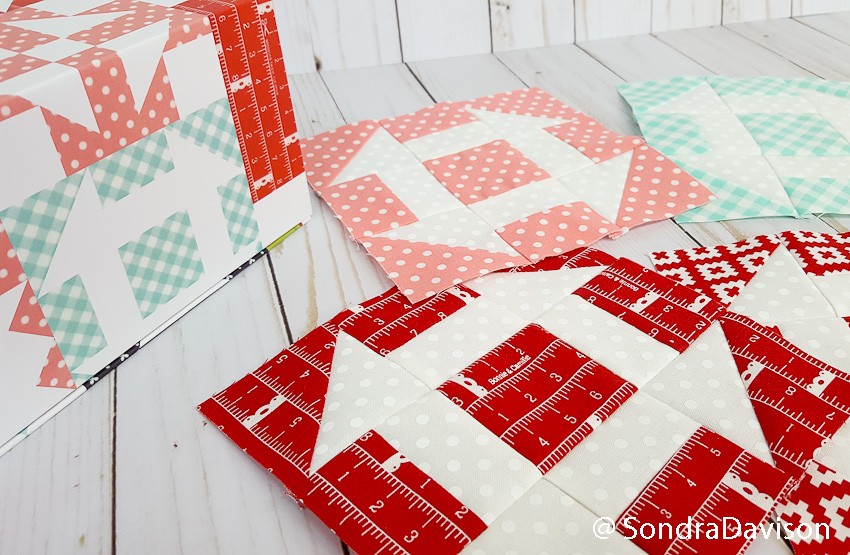 Bonus Setting Patterns
The final thing I want to share with you, in case you were unaware, is that Fat Quarter Shop made available additional setting patterns, to be unlocked as donations reached $3,500, $7,000 and $10,000 goals. All those goals were surpassed and here are the bonus patterns!!
BONUS SETTING 2 – WALL HANGING
BONUS SETTING 3 – TABLE TOPPER
Fat Quarter Shop has now set a stretch goal of $20,000 in donations to Make-A-Wish Central & South Texas! Keep donating and they will be unlocking one final free bonus pattern and you will be helping a great cause!

Just a reminder that this year's QAL benefits Make-A-Wish Central & South Texas. Fat Quarter Shop offers all of the patterns for free, but offers the opportunity to make a $5 donation per pattern download to support Make-A-Wish. All proceeds from the pattern downloads will be donated to Make-A-Wish Central & South Texas, with Moda Fabrics partnering along. To learn more about the cause you can view this Make-A-Wish video.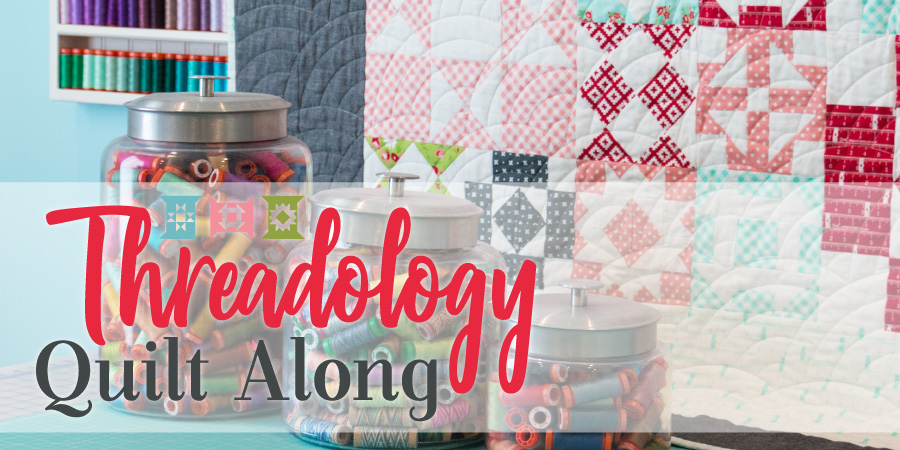 Be sure to follow the Threadology Quilt Along's web page which includes all patterns and video tutorials, Facebook, and Instagram! Join the Kimberly Stitch Squad Facebook Group to join thegroup of quilters who are also quilting along. And be sure to hashtag your Threadology Quilt progress with #makeawish and #threadologyquiltalong on Instagram so we can see and share your work!